On Sunday, September 18, Nascentia Health celebrated the 10th annual Raise a Glass fundraiser to benefit the Nascentia Health Charitable Foundation. The event raised more than $100,000 for our Foundation, which is focused on improving the lives of the organization's home-care patients through life-changing health-related items for patients who are uninsured or under-insured.
Board member Laura Serway served as master of ceremonies for the event, which featured dozens of raffle baskets, silent auction items, restaurant gift card raffles, Kendall-Jackson wine tastings, and food. KeyBank and Hayner-Hoyt were the Diamond sponsors.
Each year, individuals making a difference in our community are recognized through two annual awards.
The 2022 Civic Engagement Excellence Award honoree was Dr. Linda LeMura, president of Le Moyne College. This award is given to recognize a person or group that excels in addressing public concern and making a difference in the lives of those in the community. Dr. LeMura has shown incredible leadership and has contributed greatly to Le Moyne College's stellar reputation and growth. At the same time, she serves as the co-chair of the Central New York Economic Council, which helps encourage economic growth and diversity throughout our community.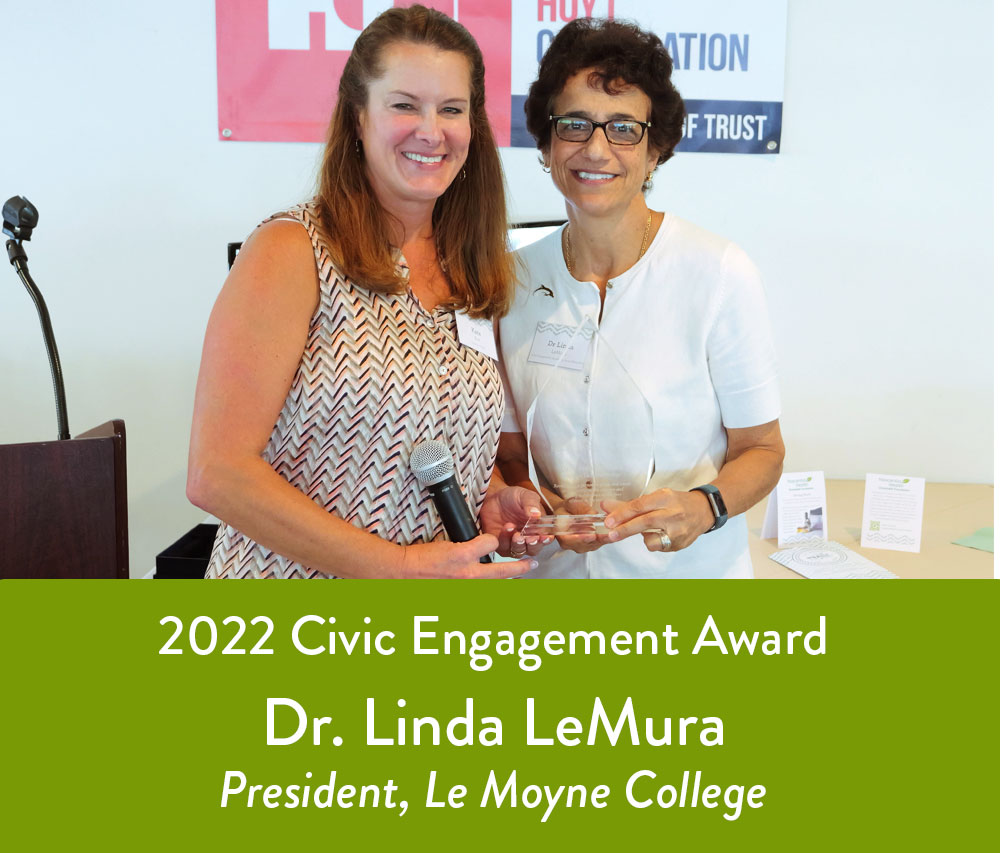 The 2022 Community Champion Award honoree was Jan Maloff, founder of CNY Bicycle Giveaway. The Community Champion Award is given to recognize persons or organizations who have made an outstanding contribution to the community. Jan began giving away bicycles to children and adults 26 years ago and has donated more than 50,000 bikes during that time. He works with local police departments and community organizations to change lives for the better through the freedom a bicycle brings.