Nascentia is fully staffed to meet all your in-home care needs.
Our skilled nursing care provides direct care, assessment, education, and administration of medications and treatments. Our nurses also teach and supervise others providing care to patients.
In-Home Services include:
Our specially trained cardiac care team helps cardiac patients improve their quality of life, cardiac condition and reach overall optimal health and ensures that physical, psychological, psychosocial, and preventative needs are all met.
Our team of skilled nurses and therapists will work with each individual to create a plan that is specific to their own health and lifestyle goals. The team will lay out methods of living with chronic illness in a way that maximizes the client's abilities and keeps them as independent as possible.
Nurses provide instruction in the diabetes disease process, blood glucose self-monitoring, foot and eye care, exercise, diet, hyperglycemia/hypoglycemia, medications, and other appropriate interventions. This program promotes self-care and independence in long term diabetes management.
As part of our broad spectrum of in-home nursing services, Nascentia Health provides care to patients with conditions that require home infusion therapies. We are able to coordinate various home infusion therapies, infusion devices and equipment. Treatments include but are not limited to IV antibiotics and TPN and central line and port maintenance.
Intravenous therapies are especially beneficial to those with AIDS, cancer, congestive heart failure and respiratory diseases. If you or a loved one would benefit from in-home intravenous therapy, Nascentia can help.
Nascentia will provide you with a nurse who has been specially trained to educate patients on medications and assist clients in setting up a specific method of managing their medications on a daily basis that works for them.
This may include a nurse pre-pouring medications or assisting a patient or family member in setting them up. The goal is for each client to be as independent as possible when taking his or her medications while ensuring all medications are taken as the physician has ordered.
Our dietician is available for individual assessment of your nutrition care needs, counseling and follow-up related to proper diet and eating habits.
This service is provided in collaboration with skilled nursing and is especially helpful for patients with HIV/AIDS, cancer, diabetes, cardiac concerns, and digestive diseases.
Palliative care is for patients and their families who are facing a potentially life threatening illness, but are at a stage where hospice care is not appropriate or desired. Active treatment options are still part of the care and the patient's life expectancy is often undetermined. Even during an active treatment program when the prognosis is hopeful and optimistic, patients and caregivers are still faced, often for the first time, with the possibility of having a terminal illness.
A team of caregivers works closely with patients, their families and physicians to establish individual wishes and priorities for care. Services provided address skilled care needs, combined with psycho/social and support services. The ultimate goal of care is to provide not only physical care, but also family guidance and support through a difficult time of life.
We provide comprehensive post-surgical care to patients as they heal at home. Nascentia's team of professionals will be on-hand to help you as you recover. We'll monitor for signs of infection or complications so your physician can be alerted and treatment can be initiated quickly. As needed, nurses can perform suture or staple removal, wound care and/or dressing changes. Our therapists can also address your functional needs during the recovery process. The goal is to assist in a faster, more complete recovery and a return to normal activities.
Our program has been developed to provide the safe and effective treatment of wounds including, but not limited to, ulcers, burns, pressure sores, open surgical sites, fistulas, tube sites and tumor erosion sites.
Nascentia will assess each wound patient on an individual basis and apply the best care possible for the specific condition. We will collaborate with your physician and other providers closely, and we'll educate you on self-care, so we can help you heal as quickly and fully as possible.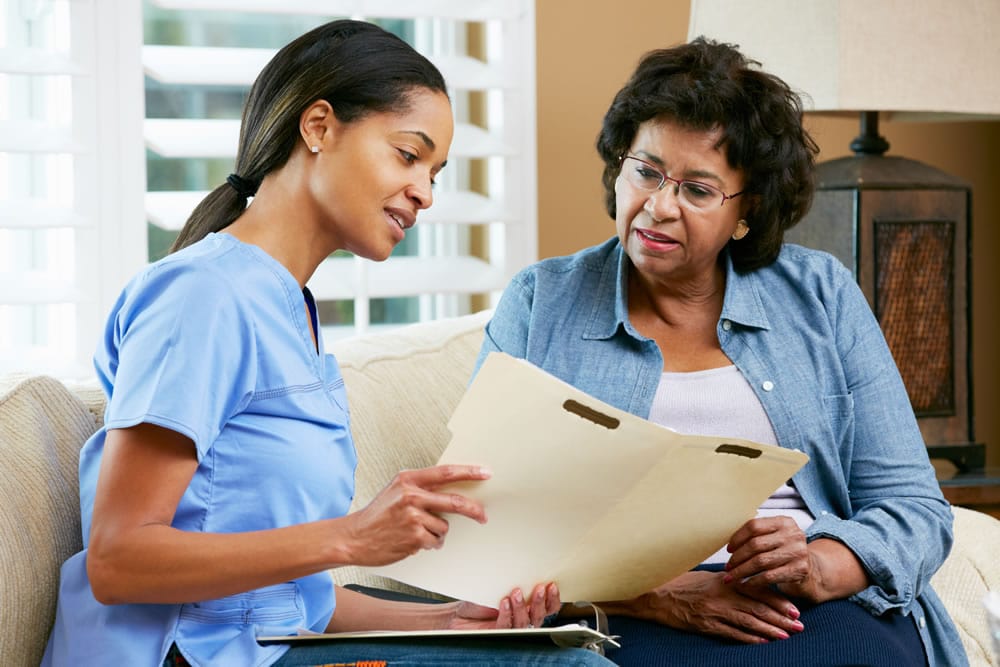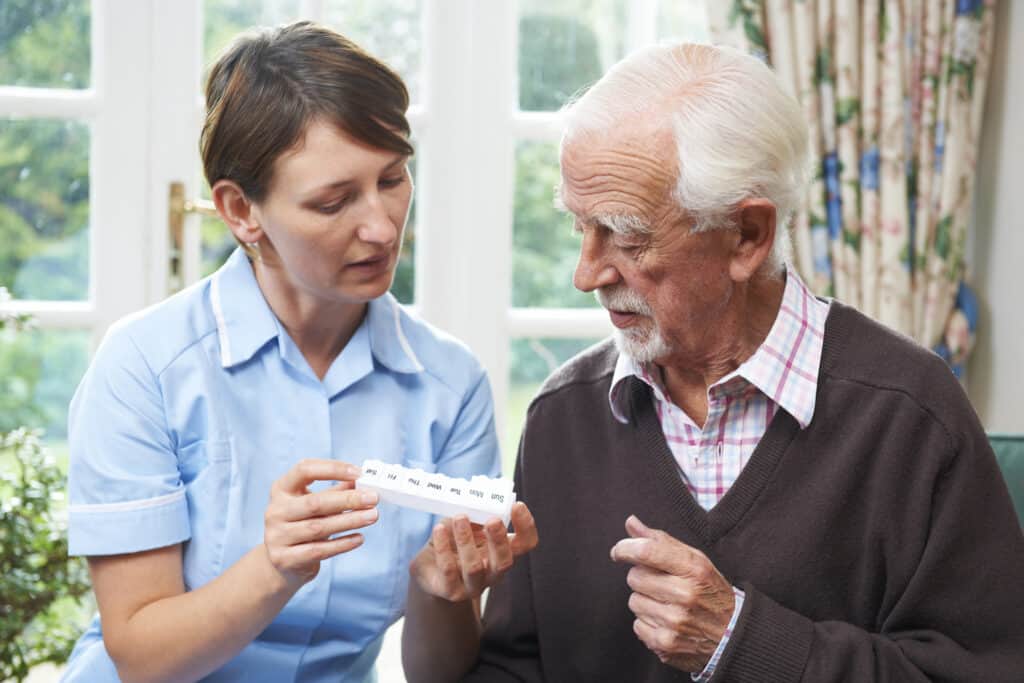 This is not a complete list of services provided by Nascentia Health. Based on physician orders and patient needs there may be other In-Home services offered.