Nascentia Home Aides (LHSCA)
If you or your loved one needs home health aide services, Nascentia Home Aides can help. Our dedicated team of home health aides is specially trained and certified to provide professional and compassionate hands-on personal care under the supervision of a registered nurse.
Our goal is to enable people to remain at home with dignity and independence by providing the physical and emotional support they and their families need.
Nascentia Home Aide Services
One of our registered nurses will work with you and your family to develop a care plan to determine what services are needed.
Our Service Area: Cayuga, Madison, Oneida, Onondaga, and Oswego
Under the supervision of the registered nurse, the home health aide can assist with:
Companion services
Errands such as shopping for groceries or picking up prescriptions
Health-related tasks, such as taking temperature, pulse and respiration readings, and assisting with therapy exercises
Light housekeeping and household tasks
Medication reminders
Preparation and serving of meals
Providing personal care, such as assistance with bathing, grooming, and dressing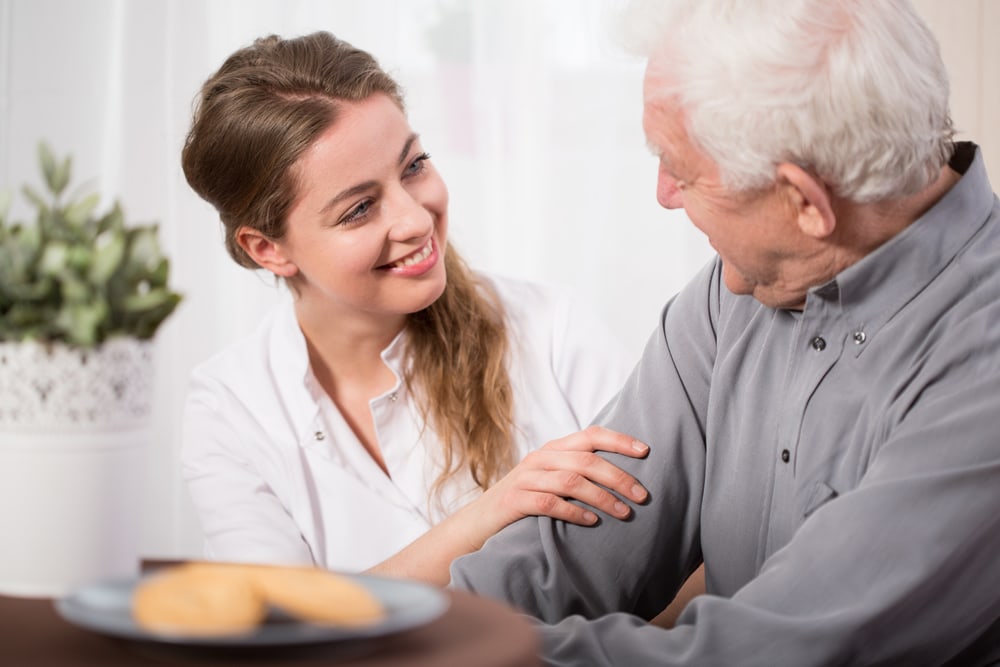 Our Trained Staff
Our aides are highly trained in our extensive certified home health aide training program approved by the New York State Department of Health. Additionally, our aides do extensive additional education and training to care for members with Alzheimer's disease, dementia, mental illness, substance abuse, and who are at end of life. To give clients peace of mind, we conduct criminal background checks, which includes work history, references, and drug and alcohol screenings.
Other Services
Respite Care
Through the support of the New York State Office for the Aging, Nascentia's Caregiver Respite Program offers family caregivers in Onondaga County a break from their round-the-clock responsibilities, helping them strike a balance between caring for themselves and caring for their loved ones.
In-home aide service or temporary placement in an adult home, assisted living facility or nursing home can be provided up to 24 hours a day for a maximum of 42 days (six weeks) per year.
Payment is based upon the care recipient's ability to pay; participants are asked to make a voluntary contribution based on financial ability.