Care for Your Loved One. A Respite for You.
At Nascentia Health, we understand that caregivers need a respite to have time for themselves and their many other responsibilities outside of caregiving. When your loved ones are participants in the social day program, your can rest assured knowing your loved one is being cared for in a safe, socially stimulating environment.
Note: Our social day program is currently closed.
Nascentia Health's eldercare adult social day program offers a safe and protective home-like setting outside of the home. Consistent, therapeutic programs and approaches provide a variety of health, social and supportive services. Activities are structured and include discussion of current events, arts and crafts, exercise, games, meals and snacks.
Program Benefits
Decreased incidence of incontinence & skin breakdown
Family counseling and support
Personal care and showers
Increased confidence & feelings of self-worth
Increased mobility
Opportunities for friendship & companionship
Opportunities for creative expression through music, arts and crafts
Reduced incidence of agitation/challenging behavior
Supervision and monitoring
To create an environment that's both safe and fulfilling for all participants, the following criteria must be met by prospective participants:
Must be able to benefit from the program
Must be able to remain safe while attending the program
Must be able to be redirected
Must be able to stand with the assistance of one to transfer to a chair or toilet
Must have manageable incontinence
Must attend a minimum of one day each week
Must be present for lunch each day they attend the program
Eldercare Adult Social Day Typical Daily Schedule:
7:30-8:30: Arrival / TV News
8:30-9:30: Coffee & Toast / Schedule for the Day / Newspaper Highlights
9:30-10:00: Morning Exercise
10:00-10:30: Juice Break / Conversation
10:30-11:20: Arts & Crafts / Trivia
11:20-11:40: Preparing for Lunch
11:40-1:00: Lunch
1:00-1:30: Music Relaxation / Conversation / Reading
1:30-2:30: Afternoon Activity 1
2:30-3:00: Afternoon Snack / Conversation
3:00-4:00: Afternoon Activity 2 – Games / Word Games
4:00-5:00: Music / DVD / TV / Conversation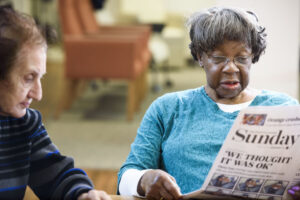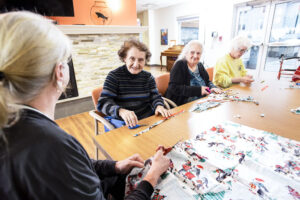 Medications are self-administered under the supervision of our trained staff. Special diets may be available, and dietary needs should be discussed with the director or nurse supervisor. Program aides provide assistance with toileting, showers, walking and eating if necessary, and the entire program site is handicap accessible. Participants will enjoy educational programs, exercise, socialization and other entertainment opportunities. They will also get the care they need, with medication regimen reminders, personal care assistance, and nutritious lunch and snacks provided.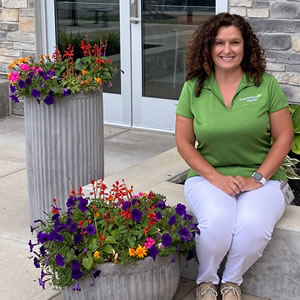 Amy Davis, LPN
Director
As director of the Eldercare Social Day Program, Amy is responsible for the oversight of all program operations and staff supervision. Her smile and her compassionate nature are just some of the many reasons why everyone who knows her loves her. She understands the importance of treating everyone with genuine kindness and respect, and cares deeply about everyone who enters through the doorway. Above all, Amy is able to use her calm and reassuring voice to provide comfort to those in need, and readily shares her working knowledge of the program with family members in need of transitioning a loved one into a safe and stimulating environment so they can rest assured knowing they will be well cared for.

In addition to spending the past 23 years of her nursing career working in geriatrics and having a certification as REACH (Resources for Enhancing Alzheimer's Caregiver Health) Interventionist, Amy lends her expertise by serving as Respite Program for Caregiver Relief Coordinator, President of New York State Adult Day Services Association and the Alzheimer's Association, Central New York Chapter, Walk to End Alzheimer's Walk Committee. She earned her LPN license from the Herkimer Career Tech Center through Herkimer-Fulton-Hamilton-Otsego BOCES.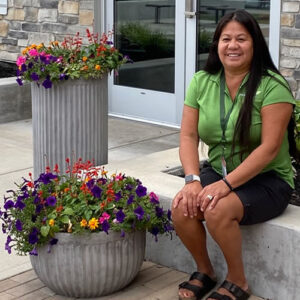 Suezette VanHorn, LPN
Nurse Supervisor
The energy Suezette brings to the program is like no other and ensures that every participant engages in activities to their fullest ability. And, if the activity involves dancing, Suezette can almost guarantee that she will get everybody moving and grooving in some capacity! She is responsible for working with the entire care team, including participants and caregivers to develop a care plan that always takes a person-centered approach. In addition, Suezette maintains very close, regular contact with caregivers to keep them well-informed of happenings with their loved one while at the program.

She was motivated to pursue and earn her LPN license from Central Tech in Syracuse after spending seven years as the primary caregiver for a family member. Prior to joining Nascentia Health, Suezette worked at a charge nurse in the dementia unit of a skilled nursing facility.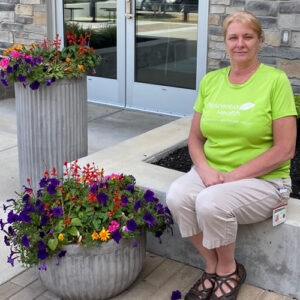 Susan Jobson
Activities Coordinator
As the activities coordinator, Susan is responsible for the planning and coordination of each days' schedule, making sure the participants have activities to keep them engaged and bring them joy throughout their day. Her nurturing demeanor ensures that all the participants feel included and she takes every opportunity to use each of their strengths to make sure they have gratifying days filled with a strong sense of self-worth. Having spent the past 23 years with the eldercare social day Program, Susan is the longest-serving team member and is best known for sharing her entertaining stories.

Susan is a home health aide who has worked with the elderly for the past 28 years and served as a caregiver for both her parents for 12 years. She is also earned her certification as an Activities Professional through the Alzheimer's Association.
Those interested in the Eldercare Adult Social Day are offered a free guest day and/or tour of our facility. To schedule a guest day or tour, or to learn more about our program, please call 1-888-477-4663 (TTY: 711) or have a caring representative contact you.