Nascentia Health is proud to announce our recognition as one of the Best Companies to Work for in New York for the 3rd consecutive year. The awards are administered by the New York State Society for Human Resource Management and Best Companies Group.
On Wednesday, July 28, 2021, the winning firms' ranks were announced in the small, medium, and large company categories. Nascentia was ranked as the 29th best large company to work for in New York. "Our employees continue to amaze me with their ability to step up and meet any challenge—and as a company, we are proud to work hard to make Nascentia Health the place that great employees choose to work," said CEO and president Kate Rolf.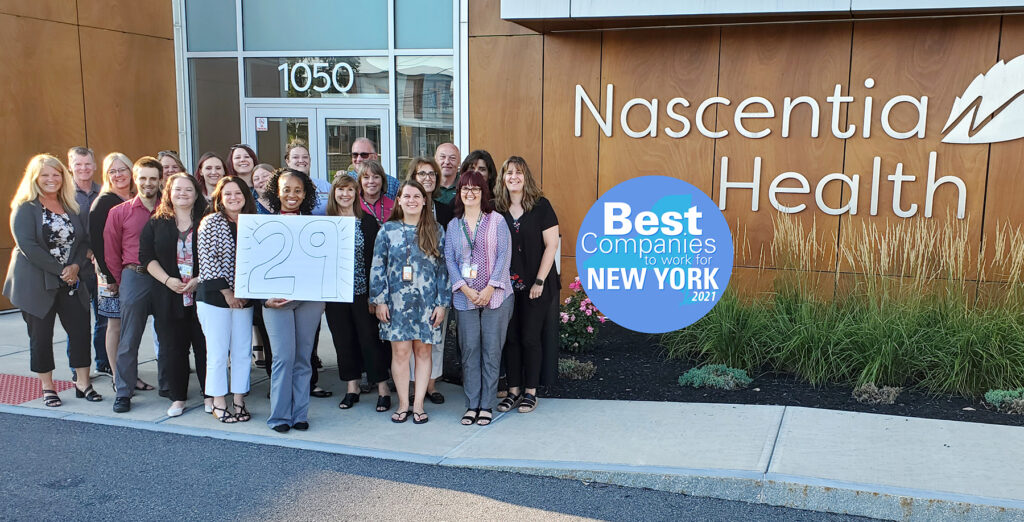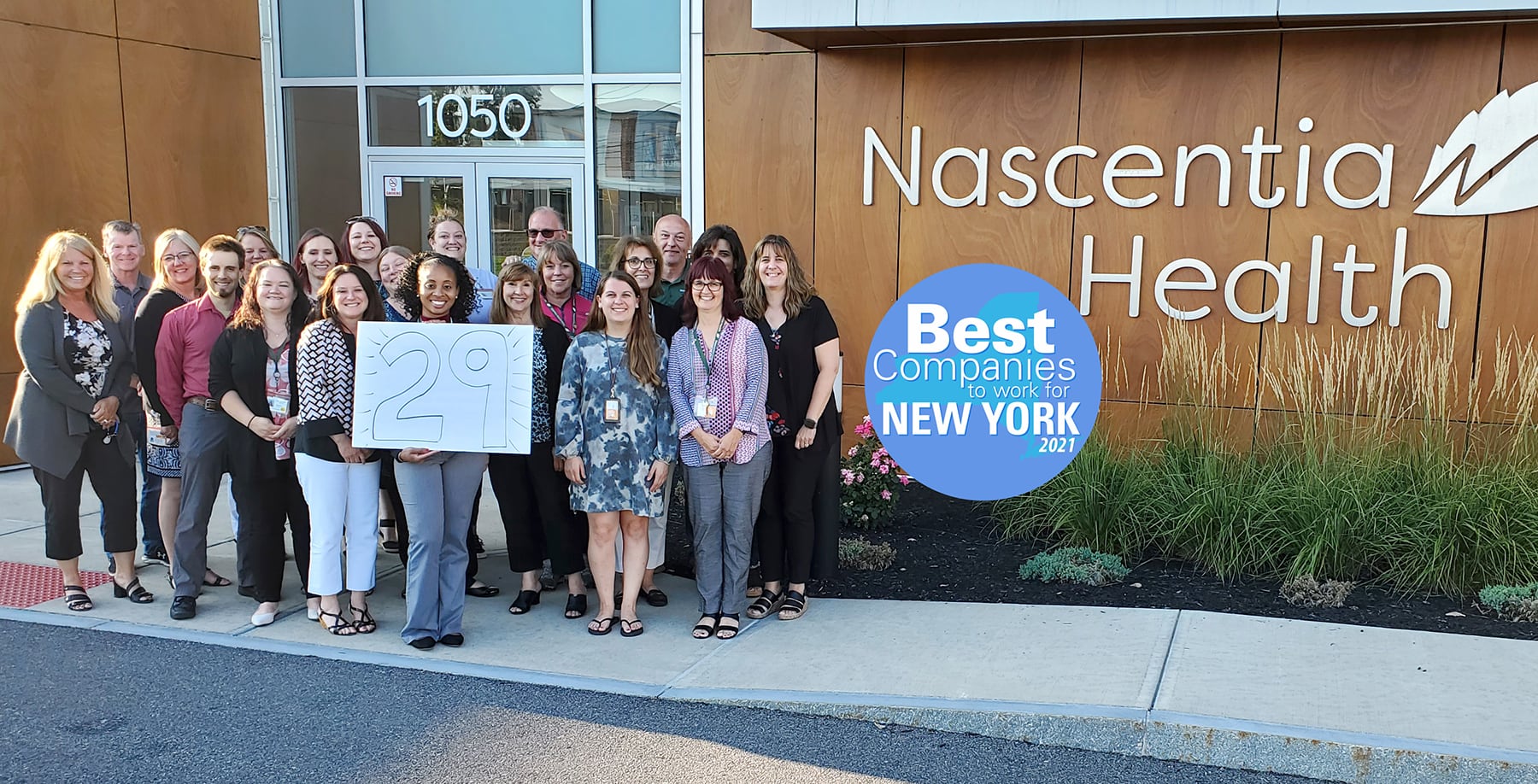 The annual Best Companies competition includes organizations from across New York state, and the large company category covers those with more than 250 employees. Nascentia Health's vice president of human resources Ryan Blehar commented, "It's an honor to be recognized as one of the best companies in New York three years running. This wonderful accolade is a testament to both our wonderful organization and all of our employees who work tirelessly each and every day."
Open to all publicly and privately owned businesses, non-profits and for-profits, in New York State, the Best Companies award is given to those organizations who have proven to create an environment that people love to work in. The rankings are generated from an analysis of company benefits, practices, and policies, combined with a confidential employee survey that assesses each employee's specific workplace experience.