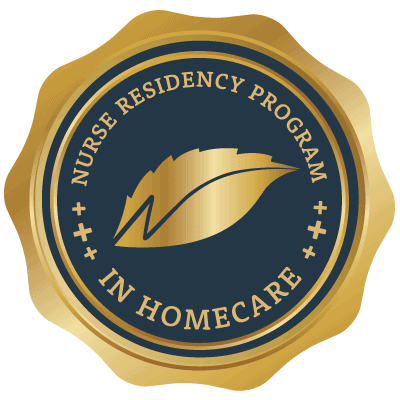 Nascentia Health is launching Central New York's first nurse residency program focused on homecare. The organization was awarded a $300,000 grant from the Mother Cabrini Health Foundation to establish this program. Residency programs transition recent graduates of nursing schools into clinical positions though comprehensive training and skills development in specialty fields. Nascentia's program will be the first in the area focused on homecare instead of a hospital environment, offering an alternate entry point to the profession. Nascentia Health chief clinical officer Andrea Lazarek-LaQuay, RN, explains that "with the growing demand for high quality nursing care at home, the need to develop a skilled group of clinical professionals is incredibly important. This residency program builds on Nascentia Health's 132-year history of caring for patients in their homes and will help us build a strong team of nurses to continue this legacy."
The residency program launching this summer will accept its first class of nurses through a highly selective application process. Nurses graduating this spring with associate's or bachelor's degrees, or who have less than a year of clinical experience, are the focus of the program, which includes 12 months of structured education and training in the field of home care nursing. Currently, the only residency programs available for nursing graduates in Central New York are through a hospital setting. This program offers a completely new residency experience for graduates, teaching all of the skills they would receive in a hospital setting plus additional proficiencies specific to home care. Nascentia's residency program is a more individualized educational format, with residents shadowing preceptors and experienced nurses during home visits. "This is what nursing is all about," says JoAnn Racino, RN, Nascentia's director of clinical development and informatics. "Home care gives you a unique opportunity to develop a one-on-one relationship with your patient and work with them to improve or maintain their quality of life over the long term." The residency program will focus on core skills such as assessing a patient's needs and risk factors based on multiple aspects, including their home environment, social and economic considerations, and social determinants of health. Nurses will have the opportunity to work with diverse patients ranging from mothers, infants, and children to adults, the elderly, and end-of-life care.
Nurses accepted into the program will receive a $12,000 sign-on bonus and competitive salary and benefits, and are eligible for loan repayment, tuition reimbursement, fleet vehicles, and more. As resident nurses, they will have regular Monday through Friday work hours with no weekends and no on-call for the first year. Online applications for the program are currently being accepted through nascentiahealth.org/NRP. The program will start in early July.